Frequently Asked Questions
Will the bed bug equipment fit in my car?
Yes, the 5 pieces will fit into most cars, even 2-door sports cars.  You can usually fit 3 pieces in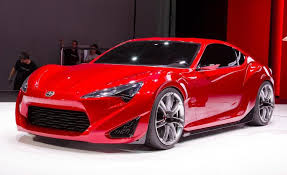 the trunk of a small car and on the back seat.
No, the bed bug equipment will not fit into a Smart car, but then again, what does fit into a Smart car?
Is it difficult to set up?
We provide instructions and support to guide you through set up, however you may feel more comfortable having one of our trained technicians who understands electricity and our equipment come to your home to set it up. The equipment is bulky and you may need to move your stove away from the wall.
What is your Guarantee?
Bed Bugs are difficult to eradicate.  Most of our customers solve their bed bug problem in a single treatment when they follow our preparations, reach thermal death temperatures of 45C and the room is heated for 6 hours. In some cases, customers may choose to do an additional heat treatment.  We offer discounted rental and delivery for any customer who chooses an additional heat treatment.
Will my neighbours know I have bed bugs?
No one needs to know.  If someone asks what you are doing with the equipment, you simply say "I have having problems with allergies and am treating my home for dust mites." BTW, our heaters kill dust mites!
Do I have to leave my home?
Stay at Home! As you are only heating one room at a time, you should not need to leave the house during the treatment.  You can still enter the room during treatment as it will not get as hot as a sauna. You must remain on the premises during treatment.
How big a room can I heat up?
Under ideal conditions, one set of bed bug equipment, you can heat a room approximately 15′ x 20′ (4m x 7m). If you live in an apartment or a house with old wiring, it may take longer and not get as hot due to limited electrical energy supply.
What if my room is larger?
You have 3 options if your room is larger: (1) tarp off the room to make it smaller (2) move your furniture into a smaller room and heat it or (3) rent two bed bug heating units to achieve Thermal Kill Temperatures (requires 200 amp service).
 Should I worry about things catching on fire?
The heating coils are protected by grills to prevent anything touching them and burning. All the equipment has been tested to ensure it is safe to use. There are switches put in place to ensure the equipment will shut down within seconds if it starts to overheat. Failure to follow preparation instructions or tampering with the equipment may result in damage to personal property. You are required to be at home while using the equipment.
Will bed bug heating equipment kill cockroaches and other bugs?
Yes.  The Thermal Death Temperature for cockroaches, dust mites and other bugs is similar to bed bugs.  The difference is that cockroaches and ants are highly mobile a can travel great distances.  We cannot guarantee they will not return to your home.

Do I need to understand electricity?
No. You just need to be able to plug extension cords into outlets and into the power converter box. The system has safety measures built in so that the equipment will automatically shut down within seconds.
Should I buy a Bed Bug Mattress Cover?
A bed bug mattress cover will not prevent you getting bed bugs but it will save your mattress and help you in detecting a bed bug infestation.  Chemical pest control companies often insist you buy a cover but there is no need to buy a cover when you use our heat treatment.  You may want a cover to make your mattress look new.
If you live in a multiple housing unit, it may be a good idea to protect yourself with a mattress cover in the future.  Even though you have taken steps to eradicate bed bugs, your neighbours may not have.