How to Catch a Bed Bug
Do you want to see your Torturer? Catch me if you can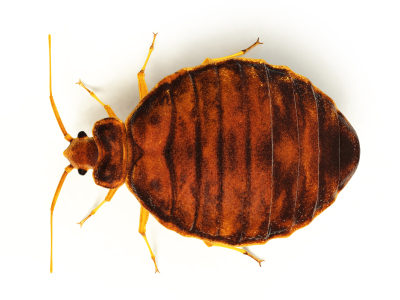 Flashlight at Dawn: Bed Bugs are like vampires. They only come out at night. To catch them in the act, have a flashlight handy when you go to bed. About an hour before sunrise, turn on the flashlight and look on your body and in the sheets.
Carpet tape: Using double-sided carpet tape (it's sticky on both sides) lay out strips around your bed, and on the sides of the mattress, particularly around your head. If you've got bedbugs, after a few days, a few of them will get stuck on the tape. You can buy carpet tape at most hardware stores.
Foot Cups: Catch bugs in cups around the feet of your bed, dresser and night table. These little contraptions can be expensive.